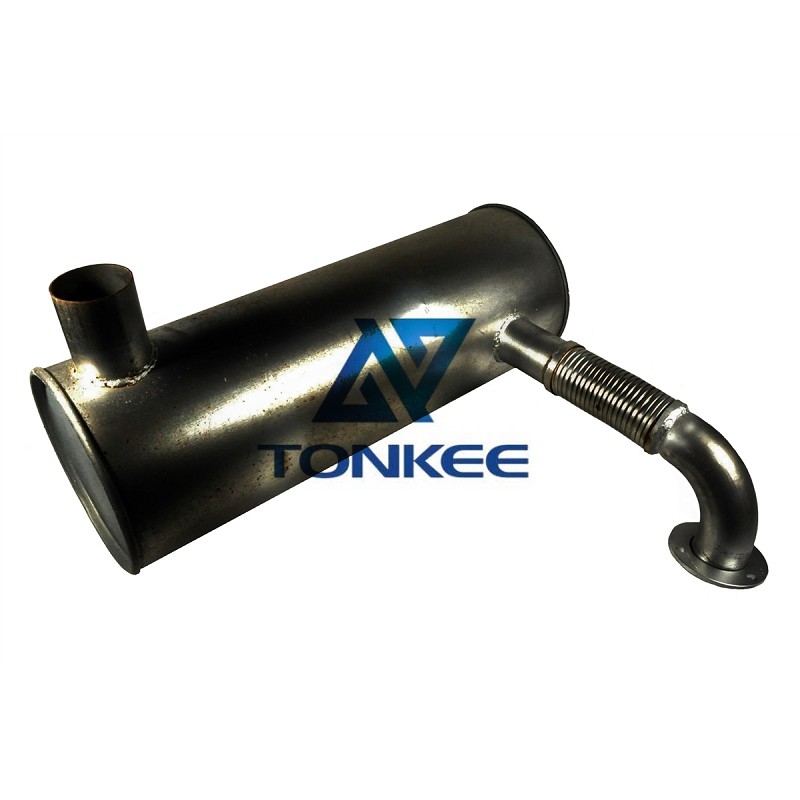 The Hitachi UH062 exhaust muffler is engineered with precision and durability in mind.
It is typically constructed from high-quality materials, often stainless steel, to withstand the harsh conditions encountered in construction and excavation operations. The muffler's design incorporates advanced technologies to effectively dampen and reduce exhaust noise, ensuring a quieter work environment.
Noise Reduction:
One of the primary functions of the UH062 exhaust muffler is to reduce the noise generated by the excavator's engine. Construction sites are often located near residential areas or in environmentally sensitive zones, making noise reduction a critical consideration. The muffler achieves this by channeling and diffusing the exhaust gases in a way that minimizes sound waves, thereby reducing the noise level produced during the equipment's operation.
Environmental Impact:
In addition to noise reduction, the Hitachi UH062 exhaust muffler also plays a crucial role in mitigating the environmental impact of construction machinery. It helps in the dispersion of exhaust gases in a controlled manner, reducing the release of harmful emissions into the atmosphere. This aligns with global efforts to reduce air pollution and comply with environmental regulations.
Compatibility:
The UH062 exhaust muffler is specifically designed to fit Hitachi excavators, ensuring a perfect match and optimal performance. Compatibility with the equipment is essential to maintain the excavator's efficiency and safety standards.
Maintenance and Longevity:
Hitachi places a strong emphasis on the longevity and reliability of their equipment, and the UH062 exhaust muffler is no exception. With proper maintenance and care, this component can last for a long time, contributing to the overall cost-effectiveness of the excavator.
Performance Optimization:
An efficiently functioning exhaust muffler also aids in optimizing the performance of the excavator.
By reducing backpressure in the exhaust system, it allows the engine to operate more smoothly and efficiently, leading to improved fuel efficiency and overall machine performance.
Safety:
The Hitachi UH062 exhaust muffler enhances safety on construction sites by reducing noise-related stress and potential hearing damage to operators. A quieter working environment promotes better communication among workers and contributes to a safer workplace.
Compliance with Regulations:
Many regions and countries have strict noise and emission regulations in place. The UH062 exhaust muffler is designed to ensure compliance with these regulations, helping construction companies avoid penalties and legal issues.