Hydraulic hose VOE14345823 for Volvo excavator EC280(SER NO 1001-) excavator
Part Name: VOE14345823 Hydraulic hose
KDSORT: 110
UE: U
NS_SS: OP
ANT1: 1
Hose Recipe Asmoverall Length MM: 1410
Hose Recipe Asmoverall Length Inch: 55.51
Hose Recipe Asmoverall Length ToL MM: +/- 1%
Hose Recipe Asmoverall Length ToL inch: +/- 1%
Hose Recipe Fitting OrIentationtol Tol Degrees: +/- 5 degrees
Hose Recipe Hydraulic Hose Standard: EN (474-1) (5.18.13 Hydraulic Hosees)
Hose Recipe Safety Standard: EN 982-1996
Hose Recipe Assembly Instruction Reference: 1076838
Hose Recipe Version: 2
Hose Recipe Status: A
Hose Recipe Vendor: MANULI
Hose Recipe Grade: 1
Hose Part Hose Description: Xtraflex/5000
Hose Part Hose Size DN: 25
Hose Part Hose Size Inch: 1″
Hose Part Hose Dash: -16
Hose Part Hose Pressure Class MPA: 35.0
Hose Part Hose Pressure Class PSI: 5075
Hose Part Hose Pressure Class BAR: 350
Hose Part Hose Standard ISO: ISO 18752-C
Hose Part Hose Standard SAE: Volvo 106
Hose Part Hose Standard EN: Volvo 106
Hose Part Hose Standard MSHA: MSHA 2G-IC-126C/8-1
Hose Part Hose Structure: Wire spiralled four layer
Hose Part Hose Remark: Extreme flexibility
Hose Part Hose Outer Diameter MM: 39
Hose Part Hose Outer Diameter INCH: 1.54
Hose Part Cancelled: N
Hose Part Vendor: MANULI
Hose Part Grade: 1
Hose Part In Program: Y
Catalog: 99523/911/1350
Looking for Part NO.VOE14345823?
We offer MITSUBISHI / Doosan / Kubota / YANMAR / Hitachi / SAMSUNG spare parts. You can get this part with wholesale price start from 1 pcs. Contact us get the best price.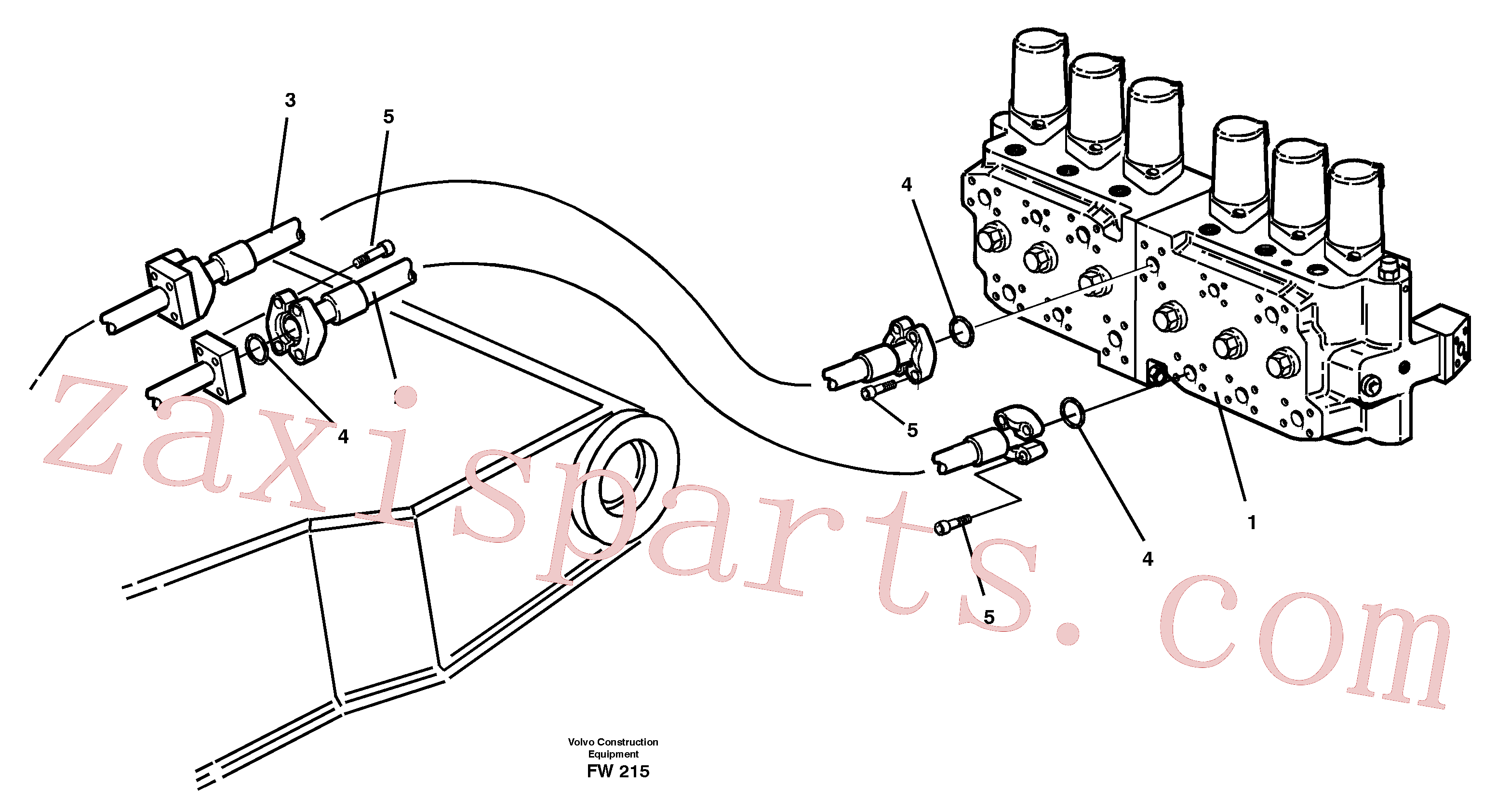 Volvo VOE14345823 Hydraulic hose suitable for FW215 Hydraulic system, bucket assembly.
Volvo VOE14345823(c.FW215) Hydraulic hose

Ref: FW215 / 2 / 1

99523/911/1350
Zaxis
supply Deutz / Doosan / YANMAR / MITSUBISHI / HYUNDAI / ISUZU aftermarket parts. MOQ 1 pcs is available! VOLVO Part NO.VOE14345823 is on sale now!
Part NO. VOE14345823 for Volvo EC280(SER NO 1001-)
EXCAVATOR VOLVO EC280
BASIC MACHINE
PROD NO 14301016 CHWL, EC280
PROD NO 14301056 CHNS, EC280
CAB
PROD NO 14267000
ENGINE
Part No. 8188124 Type TD 73KHE
Zaxis
have our own production/R&D factory, high quality and low price are our advantages.
With more than 10 years of machinery industry experience, we have received praise from all over the world (customer / reseller / manufacturers / distributors).
Original VOE14345823 included regular invoice.
Used/Second hand VOE14345823 provide 3-12 months quality guarantee .
All Taxes included, no more hidden fee.
Choose us, get permanent online support, our Golden Engineers are ready.