Hydraulic System assembly aftermarket part 9T-1580 Rotating GP suitable for Caterpillar 219 Excavator
Caterpillar 219 Excavator Hydraulic System Rotating GP Part NO.9T-1580
Part Name: CAT 9T-1580 Rotating GP for 215D Excavator(EXC) 9T1580 Rotating GP, 9T2007-PAGE 212, Part OF 9T0670 MOTOR-PISTON Link
Catalog: Hydraulic System
SNP: 5XG
Media: SEBP1884
IESCN: SEBP18840359
Type: I
Control: c485042
Control(Eng): c485042
Service: Y
CCR: N
Filter: N
Maint: N
NPR: Y
Type: N
Note: Y
Note: 1
Lnk Part: 1
Looking for Hydraulic System Part NO.9T-1580 Rotating GP?
You can get this part with wholesale price start from 1 pcs. Contact us get the best price. We offer ISUZU / SUMITOMO / KATO / CASE / Hitachi / MITSUBISHI aftermarket parts too.
Multiple economy shipping methods: Sea freight, Air freight, Land transportation.
Lead time within 12 hours at the fastest, and you can receive the parts within 24 hours at the fastest.
Most of cities are supported, for example: Nivala(Finland) / Santiago de Cuba(Cuba) / Cape Town(South Africa) / Ettelbruck(Luxembourg) / Belo Horizonte(Brazil) / Heilongjiang(China) / Curitiba(Brazil) / Meknes(Morocco) / San jose(Costa Rica) / Fortaleza(Brazil) / Ocho Rios(Jamaica) / Port antonio(Jamaica) / Basrah(Iraq) etc…
CAT 9T-1580 fits for 219 Excavator(219 / EXC)
CAT 9T-1580 fits for 215B Excavator(215B / EXC)
CAT 9T-1580 fits for 215D Excavator(215D / EXC)
CAT 9T-1580 fits for 215C Excavator(215C / EXC)
CAT 9T-1580 fits for 219D Excavator(219D / EXC)
We supply SAMSUNG / CUMMINS / Kubota / ISUZU / Komatsu / YANMAR spare parts. MOQ 1 pcs is available! CAT Hydraulic System spare part Part NO.9T-1580 Rotating GP is on sale now!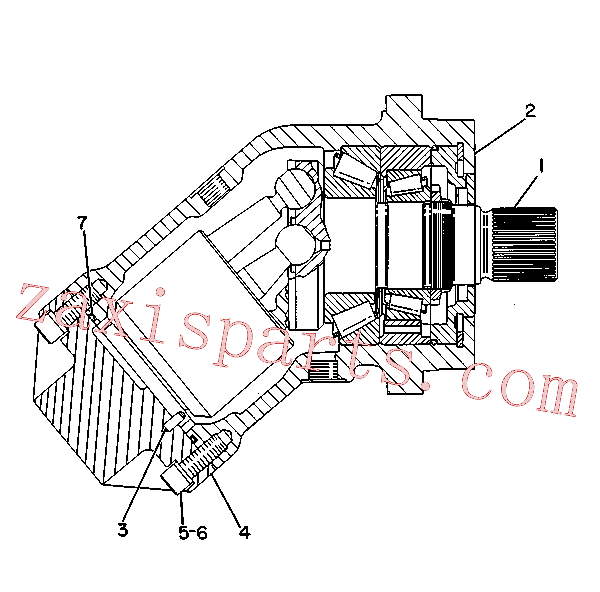 Caterpillar PartNO.9T-1580 for 215D Excavator(EXC) hydraulic system (1 / 1 / 1) 9T-0670 Assembly
9T-1580 suitable for Caterpillar 9T-0670 Motor GP-PISTON Assembly Hydraulic System(5XG)
Catalog: Hydraulic System
SNP: 5XG
Media: SEBP1884
IESCN: SEBP18840354
Type: I
Control: c340704
Control(Eng): c340704
Service: Y
CCR: N
Filter: N
Maint: N
NPR: Y
Type: N
Note: 1
Lnk Part: 1
Excavator spare parts
have our own production/R&D factory, high quality and low price are our advantages.
With more than 10 years of machinery industry experience, we have received praise from all over the world (customer / reseller / manufacturers / distributors).
Original 9T-1580 Rotating GP included regular invoice.
Used/Second hand 9T-1580 provide 3-12 months quality guarantee .
All Taxes included, no more hidden fee.
Choose us, get permanent online support, our Golden Engineers are ready.